We at Inkfish Inspired believe that you should be able to demand quality and expect value. Our aim is to provide you both, along with excellent customer service. Because of that, we are able to provide you the best car wash brushes and boat brushes that money can buy.
Our brushes are made with 100% hog's hair bristles and high-quality aluminum. This makes them lighter, stronger, and ensures they will last longer than other brushes.
Inkfish uses top of the line premium hogs hair bristles in all of our brushes
Natural Soft Hogs Hair Bristles
Long, 4.5″ exposed bristle length with feather tip which holds more water and soap
Rugged lightweight aluminum head with rubber bumper gasket
Blue, Black, Red bumpers available
Your customers will see and feel the difference using Inkfish Foam Brushes
90 Day Manufacturer's warranty
Lasts longer than other Quality Hogs Hair FOAM Brushes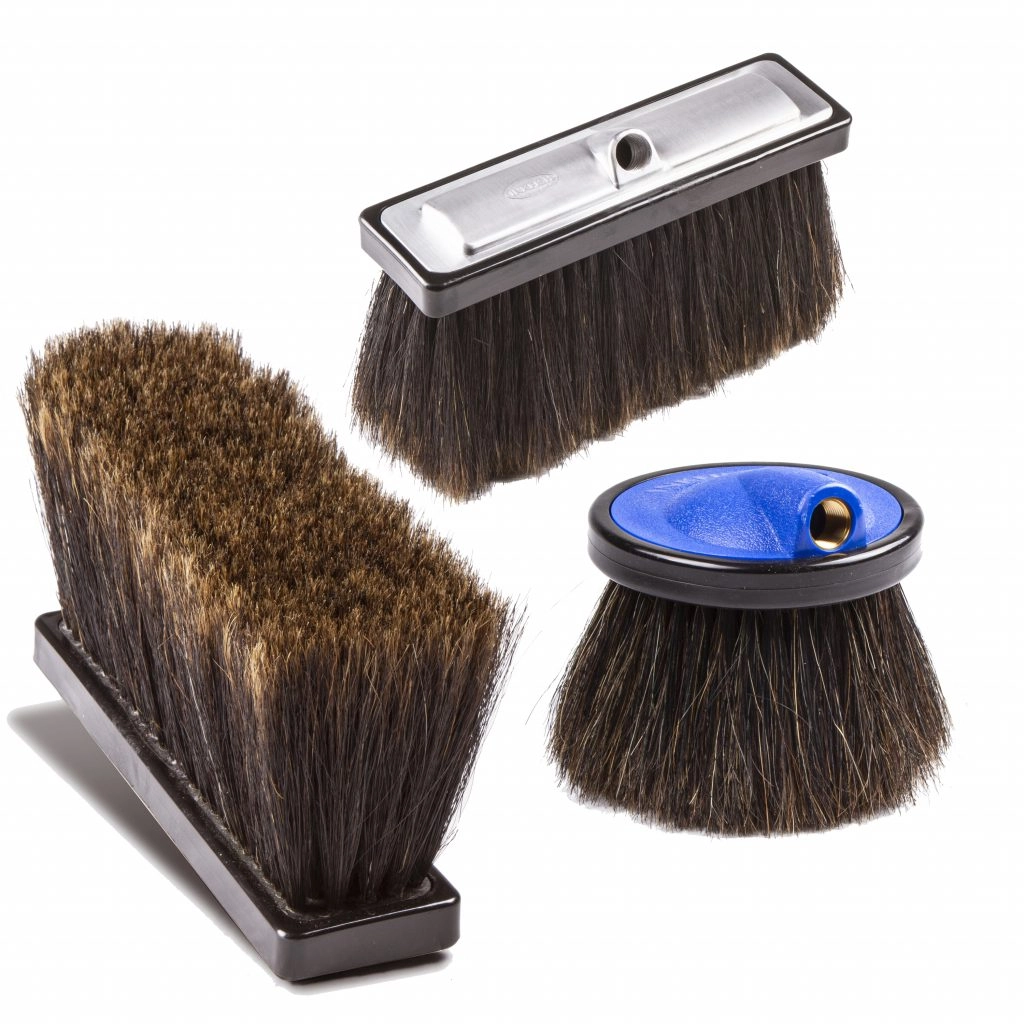 The Inkfish Difference comes from more than just the high-quality materials used. Attention is paid to the way the bristles are prepared, and the angle and amount of bristles in each hole of the brush.
Inkfish cares. Our brushes are made of boar's hair, which is softer than either pig's hair or horse hair. The bristles are shaved off the boar, leaving it alive, healthy, and happy.